Engineering degree
Wood and biosourced materials science & technology

lenght

3 years

admission

2/3 years of HE

diploma

master's degree

start date

september
Presentation
Le diplôme d'ingénieur de l'ESB est reconnu par l'Etat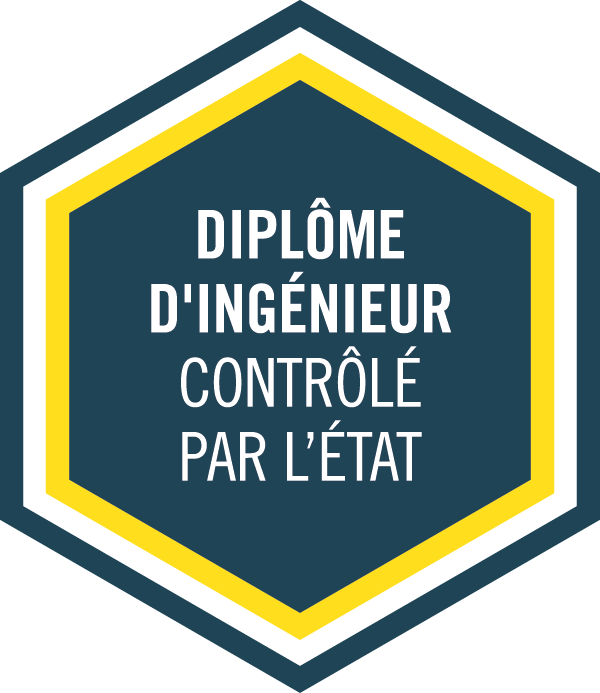 L'ESB est habilitée par la Commission des titres de l'ingénieur (CTI) à délivrer le diplôme d'ingénieur. Cette instance nationale évalue régulièrement la qualité de la formation à travers des audits.
Le diplôme bénéficie du label EUR-ACE qui valide la conformité de la formation avec les standards européens.
L'obtention du diplôme d'ingénieur confère le grade de master (bac+5).
Les objectifs du diplôme d'ingénieur de l'ESB
ESB trains engineers capable of using innovative approaches to optimise the use of wood and other biosourced materials. They have experience in new technologies and their efforts are dedicated to building a circular economy.
Les axes majeurs que l'étudiant retrouve tout au long de sa formation sont :
Excellence. L'étudiant dispose des connaissances nécessaires pour utiliser, valoriser et promouvoir le bois et, de manière complémentaire, d'autres matériaux biosourcés d'origine végétale.
Économie Circulaire. L'étudiant sait évaluer et limiter l'impact de ses choix sur l'environnement et agit en citoyen responsable.
Innovation. Students are trained in techniques leading to the design, development and deployment of innovative products and services.
Digital technology. Students are trained to use digital technology. They can thus add value to production data, model the behaviour of buildings, etc. Digital technology is also a set of communication tools that require training in order to be used effectively. Lastly, digital technology offers attractive prospects for e-learning.
International reach. Inter-cultural openness is necessary to enable engineers to understand the world around them.
Expérimentation. L'ESB est un lieu d'expérimentation. La formation offre aux étudiants différents cadres pour expérimenter leurs idées (projets, modules de formation, entrepreneuriat…)
Skills of an ESB engineer
La formation est construite autour de 10 compétences à acquérir :
Is capable of being integrated into a professional environment/network and understanding its complexity (especially that of the international wood sector) 
Is capable of auditing processes and systems and assessing their performance 
Is capable of identifying, studying and resolving problems and finding and implementing relevant solutions for a company 
Est capable d'évaluer l'impact de chacune des solutions, intégrant les dimensions économiques, organisationnelles, scientifiques et techniques, managériales et environnementales (Développement Durable) 
Is capable of contributing to a decision-making process according to a strategy, particularly for the management of a profit centre 
Knows how to manage a project and teams and pass on his/her company's values 
Est capable de valoriser tous les aspects liés au bois et matériaux biosourcés (technique, utilisation, développement durable…) 
Est capable d'anticiper les besoins du marché (dont réglementaires)
Met en place une démarche conduisant à des solutions innovantes
Dimensionne un système technologique complexe