Quentin, quality engineer – product development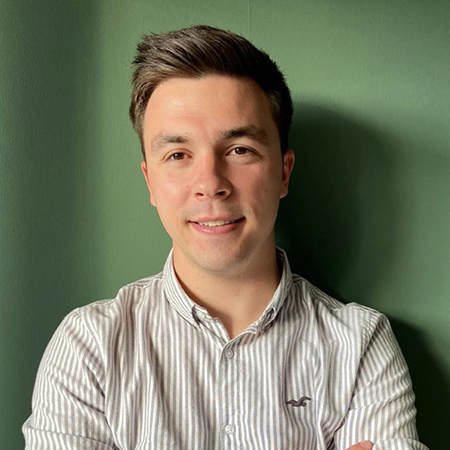 Why did you choose to study at ESB?
Following on from my studies (BAC pro carpentry, BTS SCBH, Prepa ATS, L3 civil engineering) in the wood industry, I decided to study the engineering course offered by ESB. The choices that led me to take the entrance exam to ESB are multiple. 
First of all, the international opening. Having the opportunity to live and study abroad was a great opportunity!
Secondly, the diversity of the courses, but also the application aspect that ESB offers to students.
One of the reasons that also motivated me to join ESB is the infrastructure in which we evolve. The school is friendly and on a human scale.
A few words about your career at ESB?
My path in the school is probably different from others. I didn't get my engineering degree in three years, but in four.
After a semester of study in Russia, I chose to join the double degree programme with the partner university in that country. But after one year, I faced difficulties. I therefore returned to France to complete my studies.
In 3ᵉ year I chose the specialization "international trade".
During my 3 years at ESB I did 2 internships to better understand the wood industry. They were very useful for me to better understand the wood industry. These internships also marked the beginning of the creation of my professional network.
At ESB, I acquired a lot of knowledge about wood, which helped me a lot in my professional integration. Project organisation and problem solving are also skills that I acquired during my training. It is also thanks to this that I was able to get my first contract after my end-of-study project.
What is your current position?
At Tikamoon, I am a quality engineer specialising in product development.
I am responsible for transcribing the needs of the collection team into technical specifications. To do this, they send me designs and visuals. Then, with the product development team, we study the feasibility of the project. Once the study has been completed, we move on to producing the technical documents.
I am also in charge of monitoring the progress of development projects with suppliers. I also carry out monthly studies on the quality performance of our products.
What is rewarding at Tikamoon is the diversity of the teams but also the opportunities the company offers to young graduates.
After a year with them, Tikamoon is currently offering me a position as Manager of the product development teams.
Published on 17-May-2021