Discover the Chantrerie campus
Studying on the Chantrerie campus
Located to the north of Nantes, the Chantrerie Campus benefits from a pleasant setting near the banks of the Erdre river.
The bus C6 allows you to travel from the city centre to the Campus in 30 to 40 minutes depending on traffic.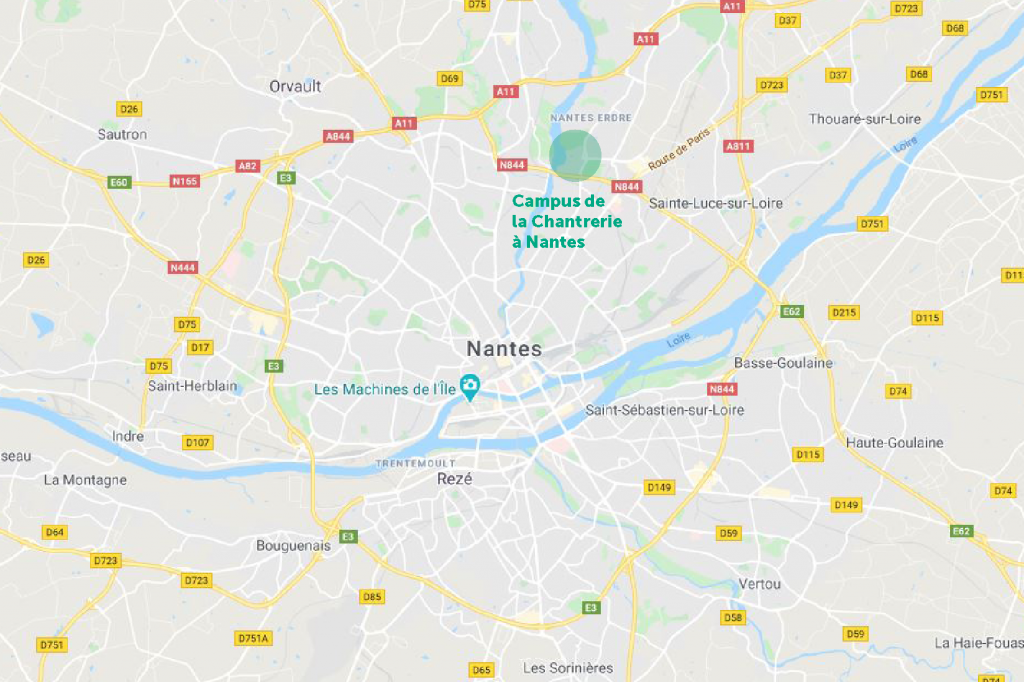 Several restaurants and cafeterias are located on the Chantrerie site.
Students can also take advantage of the CROUS University Restaurant, just a stone's throw from the ESB, with hot meals and sandwiches.
A dynamic territory federated by the AFUL Chantrerie
The AFUL (Association Fédératrice des Utilités Locales) Chantrerie is an association bringing together structures on the Chantrerie Campus site. The members are committed to societal transition projects, with shared values and a strong desire to work together.
The association's members co-construct their territory, in conjunction with the community, by developing concrete actions to rethink and encourage changes in lifestyles in the areas of energy, agriculture, waste, mobility, safety and conviviality.
Every year, ESB employees and students organise and take part in projects and events: sustainable mobility challenge, employee picnic at La Chantrerie, waste collection on campus, donation of equipment and furniture to students, construction of equipment for the food gardens, etc.