EASIER Studies, the endowment fund for student aid
Aware of the precariousness of students and the obstacles posed by the cost of living and studying, the ESB, together with two founding sponsors, the companies A JAMES and the ISB Group, has created an endowment fund.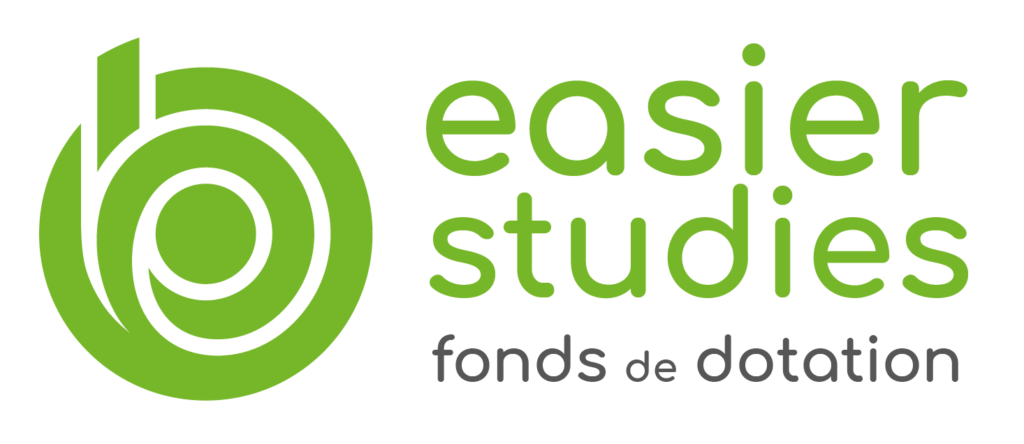 The aim of this fund is to provide assistance for the integration of students and the smooth running of their studies at the ESB.
This assistance takes different forms:
Financial aid to cover tuition fees and other expenses (accommodation, travel, etc.) for the entire duration of the course.
Material assistance: purchase of a computer, equipment necessary for studies, etc.
This scheme is open to all ESB students, regardless of their training or nationality, in accordance with the principle of equal opportunity.
The Canopee Challenge competition boosts innovation in the wood industry
Wood represents a serious alternative to materials derived from fossil resources. It is clear that there is too little research and innovation in this sector and that it is urgent to support it and make it visible.
For the second edition, the ESB is co-organising the Canopée Challenge competition in association with Forinvest Business Angels, Fibois France and the Xylofutur competitiveness cluster and under the High Patronage of the Ministry of Agriculture and Food.
Now a must in the wood sector, this competition highlights more than 160 innovative projects each year and rewards a dozen winners with a total of €60,000 thanks to donations collected from corporate sponsors.
State-of-the-art digital tools to accelerate the digital transition
Like the major industrial sectors, companies in the French wood sector need to accelerate their transformation towards Industry 4.0 by fully integrating new technologies.
ESB is supporting this transformation by providing a state-of-the-art digital production tool and training future talent in these technologies and applications. The School is setting up a digital ecosystem to optimise production: immersive space, production machines, digital data collection tools.